A series of videos offers virtual interactive lessons for children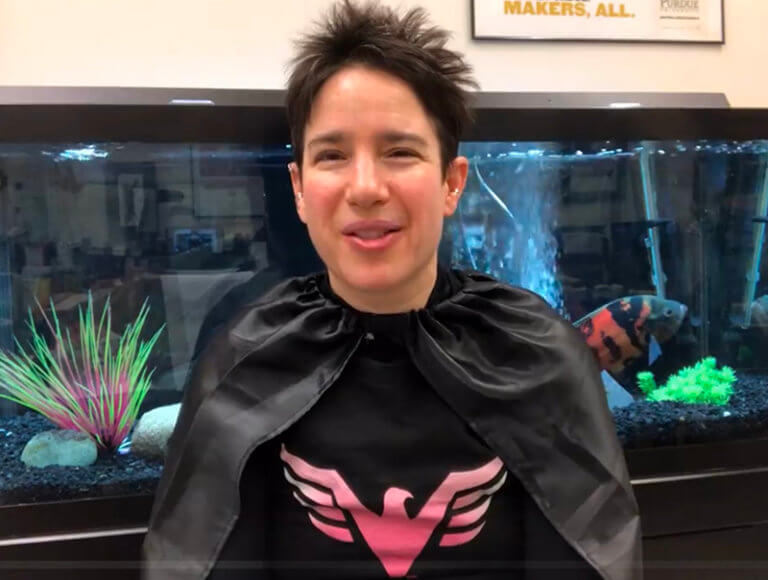 Friday April 10, 2020
A program from Purdue Veterinary Medicine's Office of Commitment is reaching children across the country through virtual means to continue to inspire future veterinarians.
Dr. Sandy San Miguel, Associate Dean for Engagement and Founder of This is How We "Role" program, and Wright Frazier, Director of Web Communications, have created a series of Facebook videos to help deliver virtual interactive lessons to students. . The videos are a combination of challenge and answer videos to encourage students to ask questions about veterinary medicine. Click here to access the videos on Facebook.
This is How We "Role" was created to help provide science and math experiences for K-4 children who are educationally disadvantaged due to socio-economic status, race or background. ethnicity, with the long-term goal of diversifying the veterinary-scientific workforce. . The program is supported by the Science Education Partnership Award program of the National Institute of General Medical Sciences of the National Institutes of Health.
While the program is unable to deliver in-person classes at this time due to the COVID-19 pandemic, Dr San Miguel hopes to reach students through the video series in an engaging manner.
"I think that now, in this time of uncertainty, where routines have been disrupted and children cannot go to school, it is more important than ever to give children a vision of hope and give a mission to hope. every day, "said Dr. San Miguel. "We can all help in our own way. "
The online series will continue for at least four additional weeks. Answers to questions and challenges, where students are invited to do an activity, are posted at 9 a.m. (ET) daily.
Click here to access the videos on Facebook.
Writers):
Abbey Nickel, Purdue News Service | [email protected]