Florida virtual school to offer Suite360 mental health program to support students virtually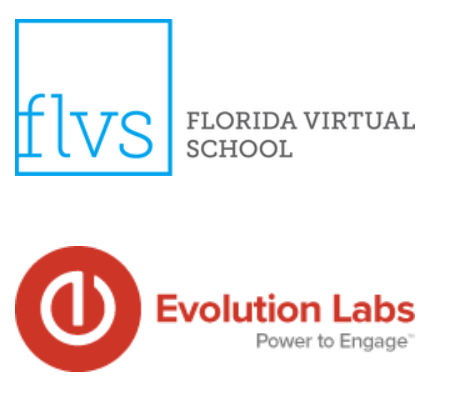 Interactive content is informative and engaging for students and families and includes thought-provoking videos and inspirational messages.

MORRISTOWN, NJ (PRWEB)
August 27, 2020
Evolution Labs announced today that Florida Virtual School has continued to partner with Evolution Labs to provide its students with Suite360: Mental Health and Prevention, a program developed to help students address an array of mental health issues. , drug addiction and the prevention of child trafficking.
Florida schools and districts must offer their students prevention classes after the publication of recent studies on the impact of social media on mental health. The state requires the submission of training plans, as well as training completion reports. With the Suite360 Reporting Dashboard, schools and districts are able to effortlessly generate reports to provide to the Department of Education.
Not only do Suite360 programs exceed state-mandated requirements, they also allow for deployment versatility to meet the needs of students, schools, and districts. "Florida Virtual School Full Time is thrilled to once again partner with Evolution Labs to bring our students the state-mandated Mental Health, Human Trafficking, and Substance Abuse curriculum for the school year. 2020-21. Interactive content is informative and engaging for students and families and includes engaging videos and inspirational messages. By using this platform, we are able to provide our students with the essential information and skills needed to help them lead healthy, safe, and productive lives," said Amy Hall, Florida Virtual School.
Schools and districts can assign subjects to individual students, groups, classes or grades, and the curriculum is accessible on any internet-connected device so students can easily complete lessons at home.
"We are excited to play an important role in helping Florida districts meet the state mandate," said Tracy Howe, vice president of sales and co-founder of Evolution Labs. "The incredible content of our programs has brought us to this point of state-specific customization, and we commend Florida and its districts for taking this important initiative in mental health, addiction prevention and awareness. to human trafficking."
Suite360 enables districts and individual K-12 schools to deliver a highly immersive content experience that can be tailored to class cohorts. The programs use an array of content features, including short, expert-written content, engaging videos, and interactive self-tests. Students complete a required subject/lesson, including pre- and post-assessment, which measures learning outcomes. Suite360: Mental Health and Prevention includes grade-appropriate content, as well as plans to HELP others and ACT for themselves.
About Evolution Labs

Evolution Labs improves student engagement and outcomes with its exclusive suite of tools for K-12 schools and districts, as well as colleges and universities. From K-12, the company's Suite360 program provides social and emotional learning and restorative programming for students, with additional programs for parents and staff to better equip them to be an ally of school/district. The company's S360 program helps K-12 independent schools drive enrollment and retention. In higher education, the company's S360 program manages inquiries, applications, enrollment, and student well-being/success. The Evolution Labs team has served the education industry for over 20 years, working with thousands of schools and engaging millions of students. Learn more about http://www.evpco.com.
Share the article on social networks or by e-mail: