Rutherford County Virtual School offers flexible schedule for busy students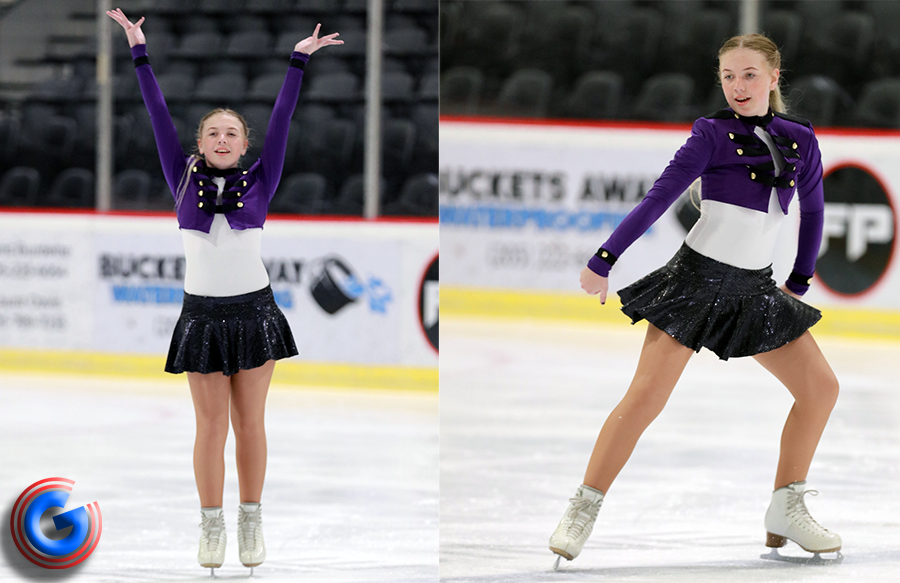 The first time Mollie Gardner stepped on the ice at a friend's birthday party at a local rink, it ended in embarrassment.
She was six years old.
Gardner was 11 when she got the courage to lace up a pair of figure skates for the second time.
"I don't know," Gardner recalled Friday, while traveling with her parents, Rob and Kit, to a synchronized skating competition in Michigan, "I just found a spark and it was so much fun."
Two weeks later, Mollie was back on the ice. A week later she was back and came back every weekend. Then came her first spin, her first jump and, perhaps most importantly, the realization that she could in fact skate competitively at the national level.
Then she signed with her first personal trainer.
"It happened very quickly," Mollie said. "It happened, and I was like, 'I want to do this for a living.'"
Scroll down for more…
---
Continued…
Mollie is an eighth grade student enrolled in Rutherford County Virtual School, which was launched by Rutherford County Schools last year and now serves students in grades 3-12. The free online school currently has an enrollment of 450 students.
In the ever-changing world of education, virtual school provides students with a flexible learning environment. And, in the case of students like Avery Gose, a 17-year-old senior co-owner of a new Jiu jitsu gym, and Mollie, the school caters to the unique needs of its student body.
Mollie signed up after her seventh year after doing distance learning and "wanted to keep doing it because it helped a lot with skating."
"It allows me to be flexible with my schedule," said Mollie, who has benefited from balancing skating with school and personally.
Yes, she misses the friends she made at Stewarts Creek Middle School, but she is comfortable learning in a virtual environment and, of course, the rigorous academic workload is conducive to her schedule. equally demanding skating.
She currently skates for the Scott Hamilton Skating Club and her synchronized team is the Hamilton Harmonies.
Mollie is on the ice every day and, according to her father Rob, she will be performing or competing – mostly out of state – every weekend until the third week of January.
She recently performed at the Sk8 to Eliminate Cancer fundraising show at Ford Ice Center in Bellevue as well as the annual Scott Hamilton and Friends Ice Show at Bridgestone Arena.
"It was really fun, and I feel really, really good about helping (raise money for a good cause)," said Mollie, who also sees her experiences as an opportunity "to inspire others to get started. to skate".
In addition to national competitions sanctioned by United States Figure Skating, she would like to eventually qualify for world competitions.
She plans to stay enrolled in the Rutherford County Virtual School through high school and has already thought about colleges offering competitive skating programs to compete in the US Collegiate Figure Skating Championships.
At this point in her career, Mollie loves synchronized singles skating – "I have total control of my body and what I'm doing" – because she enjoys working with a team to "create an incredible performance" and is not interested in teaming up with a single partner to compete in doubles.
"I'm still at the start," said Mollie, whose goal is "to get at least five medals in the top three" of national competitions, but quickly admitted it was still too early. to think about trying out for the US Olympics. team, "Right now? Not so much, but in the future? Definitely."
To learn more about Rutherford County Virtual School – including admissions information – visit rcso.rcschools.net.